Mammalian Phylogeny
The Mammalian tree below was redrawn from cladograms and information in the University of Arizona Tree of Life Web Site, from notes on mammalian diversity from the Berkeley Museum of Vertebrate Zoology and from a recent phylogeny based on retroposons (Nishhara et al. 2006). Four major branches of the mammals are defined below:
Afrotheria (indicated in teal): a diverse group of mammals originating in Africa
Xenarthra (indicated in magenta): a group once included in the order Edentata (anteaters, armadillos and sloths).
Euarchontoglires (indicated in blue): a group that includes the Primates and the Glires (Rabbits + Rodents) as sister taxa.
Laurasiatheria (indicated in green): includes the Ungulate orders Perissodactyla and Artiodactyla, and the Carnivores, Pangolins, Bats and Insectivores.

Phylogeny pages for the Carnivores, the Primates and for the three ungulate groups can be reached from links on this page. Linked group names are boxed. Links to pages for other mammalian groups represented at the zoo (e.g. bats) are also provided.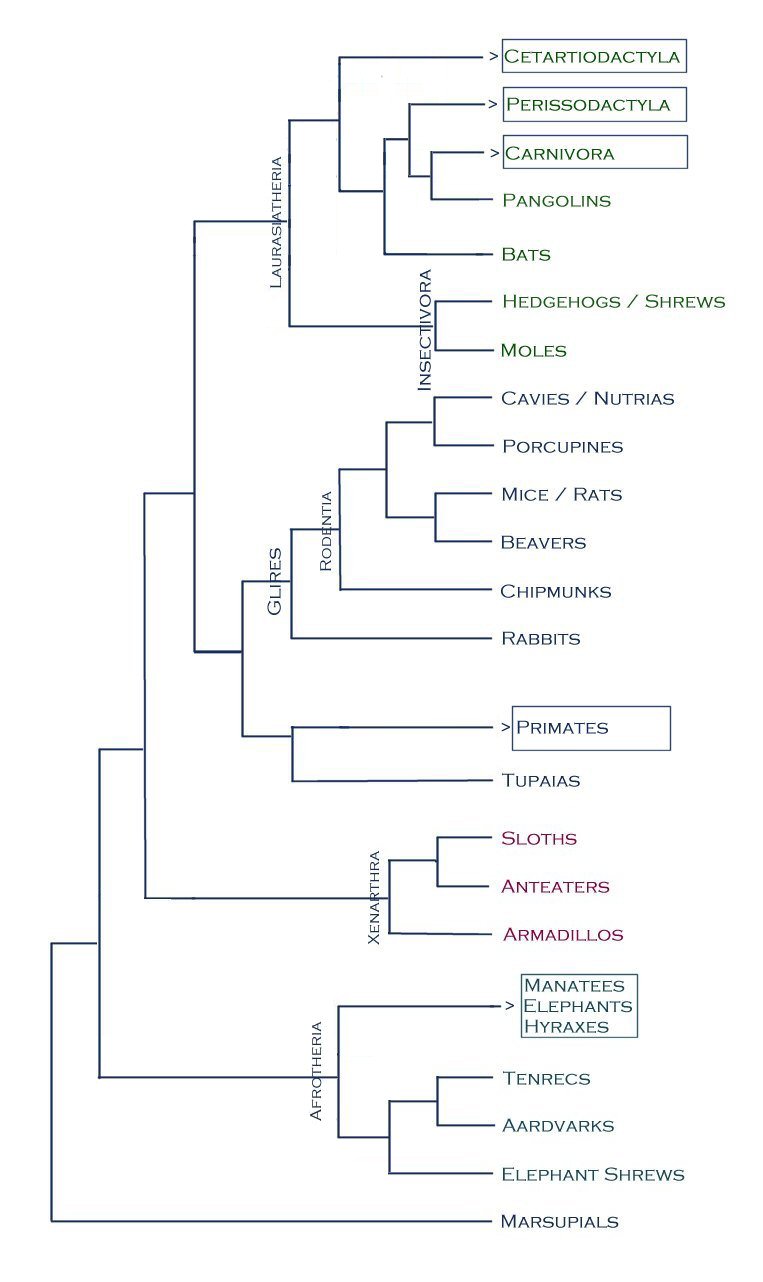 Sources:


WhoZoo Home
Mammal Index
Animal Index