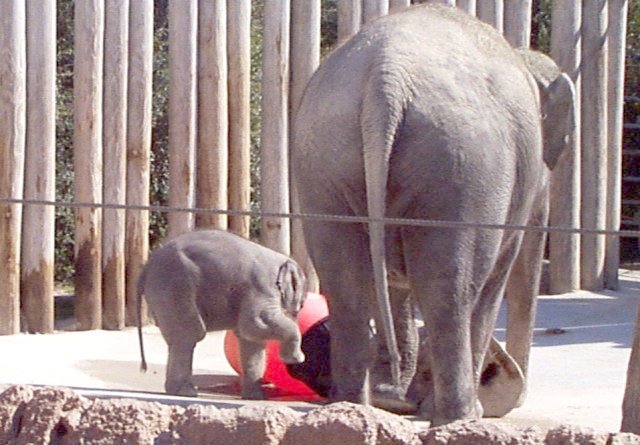 Personal Observations: 
Fort Worth Zoo currently has 4 Asian Elephants. There is 1 bull, and 3 cows (this is 1 male, 3 adult females). Two came in 1985, one in 1988. They have come from NY, KY, WI, and Tyler TX. The Fort Worth Zoo does have a breeding program. The elephant who paints gave birth to a female infant in Dec. 1998. 
---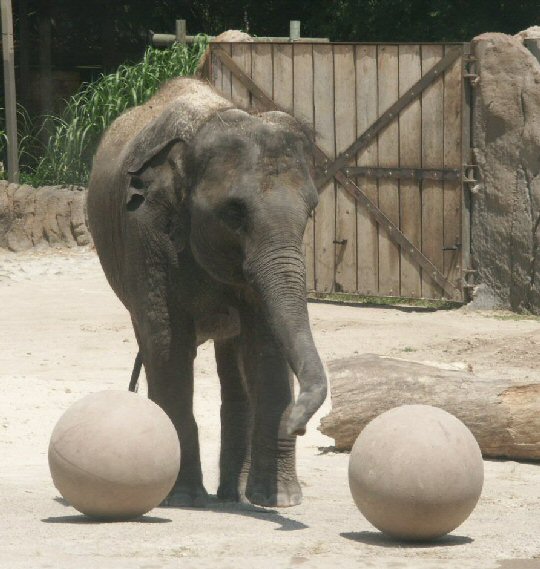 Update on Bonnie: At 7 years old, Bonnie is still playful.