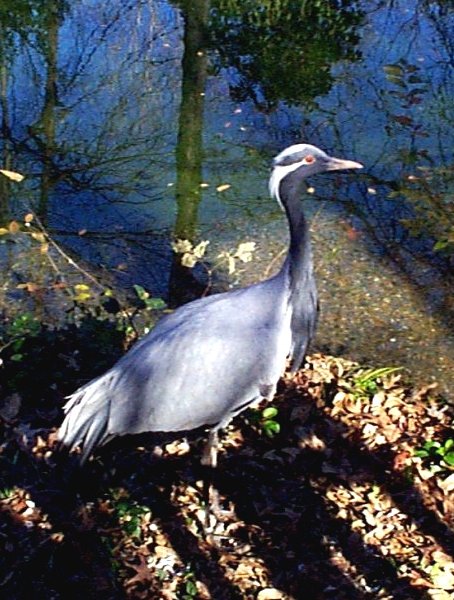 Habitat:
These cranes live in steppe habitats, meadows, feathery grass, and damp marshes.

Range: Northwestern Africa, to Japan, and western Europe.

Status: Migratory population is abundant in its non-breeding range in the east. However, there are only a small number of nests located in Morocco, where the breeding numbers were larger.

Diet: The demoiselle cranes feed on plants, grass seeds, insects, and grains.

Location in the Zoo: near the snack bar.