Special anatomical, physiological or behavioral adaptations: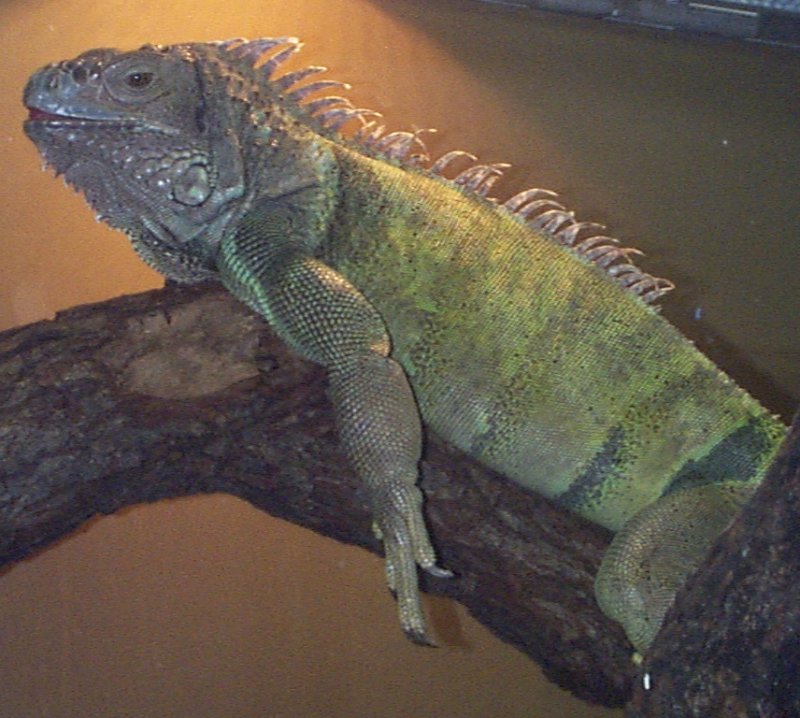 The claws and tail mentioned above are used by the iguana for climbing. The claws grab hold while the tail keeps the lizard balanced. This tail has another function as well, it acts as a main self-defense feature; when approached by a predator, they distract the attacker by thrashing their tail (sometimes they even break part of their tail off....don't worry, it grows back). They also have comb-like spines from their neck to the last third of the tail, which makes it more difficult for the iguana to be swallowed by predators.
The green iguana does not possess a temperature regulation system. Because of this, the iguana must depend on its behavioral adaptations to maintain body temperature. When they need to be warmer, they either lay directly in the sun or beside something reflecting the sun. When they need to cool, obviously, they rest in the shade.