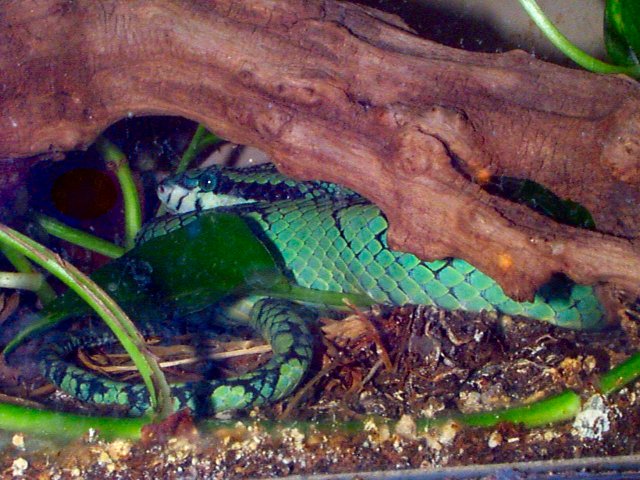 General information:
Group Term:Den
Young Called: Neonate
The Ceylonese tree viper is a snake that is very arboreal and somewhat sedentary. It is a venemous snake. This snake is a tree snake and tree snakes have a tendency to be long, thin, and very light. This is to facilitate climbing trees. All snakes are meat eaters. Snakes susually attack only as a last resort, and tend to hide all the time.