Special behaviorial and
breeding information: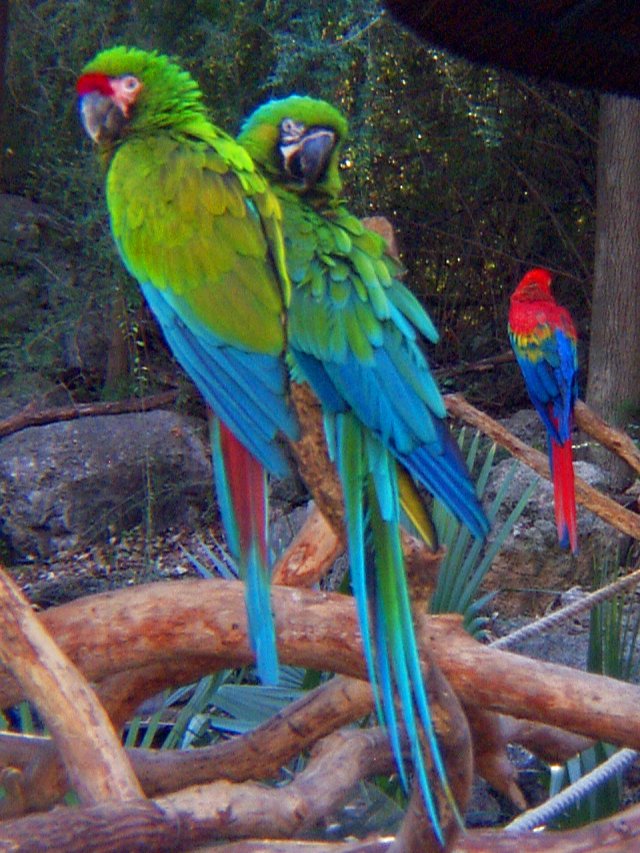 Military Macaws are very social birds, as illustrated by the fact that they can live in large groups. Their loud noises can almost be thought of as conversation. Military Macaws are also not easily frightened. It takes a very large threat to get them to leave their perch, especially when they are feeding.
The breeding season of the Military Macaw is from about January to March. The female can lay as many as four eggs which are tended for about a month, 28 days before they hatch. The female is the only one who tends the eggs and the young.
Macaws in captivity may frequently be hybridized with related species. In the photo above, the bird behind the military macaw is a hybrid.