Special anatomical, physiological
or behavioral adaptations:
Burrowing owls fly with irregular wing beats.They hover during hunting and courtship,and may flap their wings asynchronously (not up and down together).
Juveniles can give a rattlesnake like buzz when threatened. This fools preadators into thinking that there is somthing a lot more dangerous than an owlet in the burrow.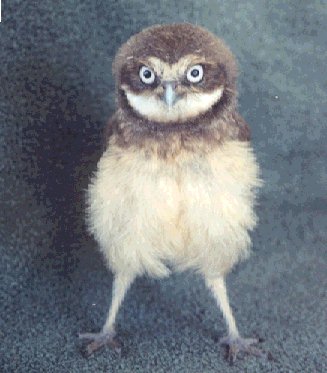 Juvenile burrowing owl courtesy of The Owl Pages