General information:
The Pecos pupfish can usually be found and seems to thrive in saline bodies of water that contain a limited number of other fish species. It occasionally lives in fresher waters, but that is uncommon in such habitats. In the saline habitats, populations can be very dense. Along the Pecos River, this pupfish has most often been found in backwater areas and side pools that do not have sunfish or other various other predators.
The Latin name for the Pecos Pupfish is Cyprinodon pecosensis. The name Cyprinodon translates carp tooth, or teeth like a carp. Pecosensis just referrs to the geographic area in which the fish lives.

---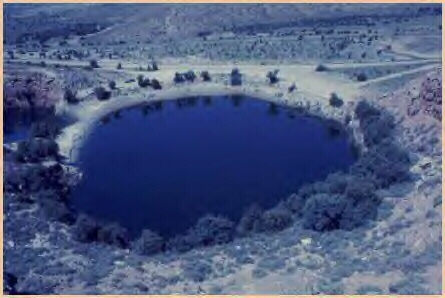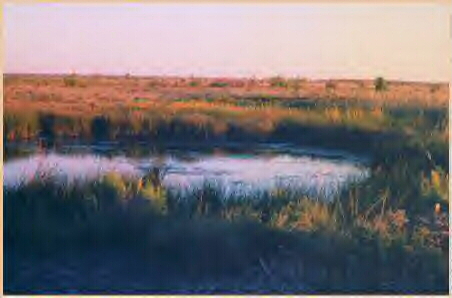 Mirror Lake at Bottomless Lake State Park Bitter Lakes Wildlife Refuge
Pics Courtesy of the University of New Mexico Biology Department