Special anatomical, physiological
or behavioral adaptations:
The sandhill crane has a trumpet-like call so loud it can be heard for over a mile. This is because the trachea loops once in the sternum instead of going directly to the lungs like most birds.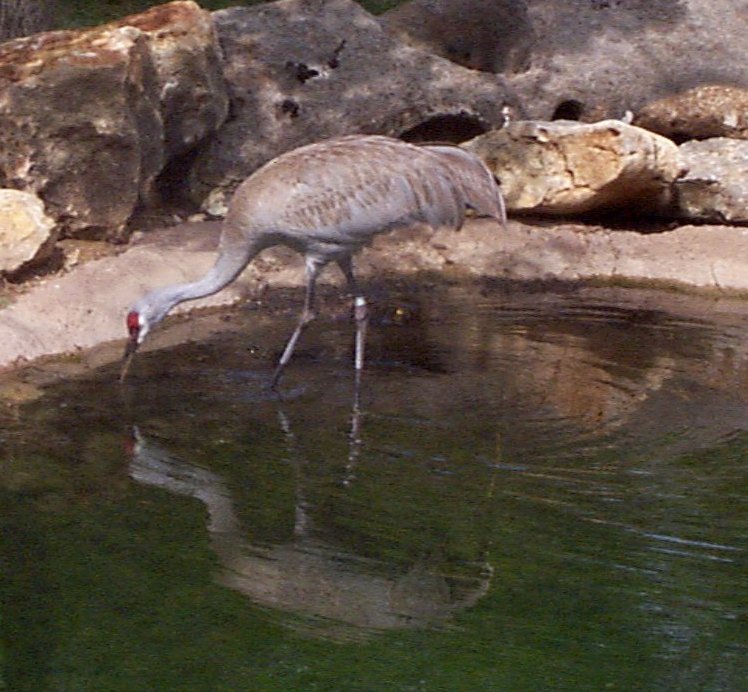 These crane also preen themselves with mud, vegetation and insects to take on a more reddish brown color. This helps camouflage the young, which are rusty colored and have no red patch because the bald spot is covered with the same down over the rest of their body. The red patch on the adult changes with stimulation. The more stressed the bird is, the more intense the red patch becomes.
In the spring, cranes are very territorial to protect their nests. However, they become more social beginning in August to get ready to migrate for the winter.