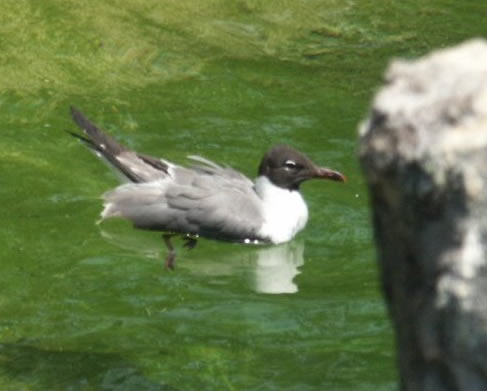 The Laughing Gulls at the Fort Worth Zoo:
There are currently 5 Laughing Gulls at the Fort Worth Zoo. According to the zoo keeper, the zoo feeds them very well, but they still scavenge and steal in captivity.
Personal Observations:
It took three visits to the zoo to find the Laughing Gull. I don't know where they might have been hiding during my first two visits; however, on the third visit I was able to observe their behavior. I counted only four gulls, but the zoo keeper claimed there were five. They did not fly very much. They seemed to spend most of their time swimming in the cool water or walking along the tin roof of the building. Unfurtunately, I never got to see them eat. It would have been fun to see them trying to steal from the other animals!