*Map of the Fort Worth Zoo
Click on various areas of the map below to find out more about animal species that can be seen in this part of the zoo.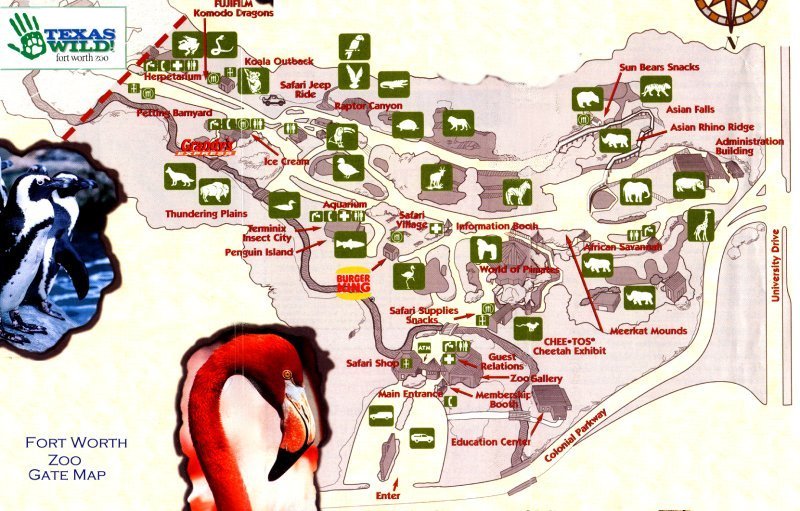 This map of the Fort Worth Zoo was produced from a scan of the gate map provided to visitors.
The original of this map is much more attractive and readable; fuzziness was introduced by image size reduction.
As several areas of the zoo are under construction, there is no map displayed at the official Fort Worth Zoo Web Site,
but WhoZoo will provide a link to an official map when one becomes available.